Hi, we're Sunbisoft and we help companies to start on-demand consultation services.
Rethink On-Demand Consultation
Only a few professions, like doctors, are associated with on-demand consultation but there are over 8000 professions with experts in every field.
Talking to experts is often the best way to overcome hard problems. But getting a meeting with one is hard because they are busy. Experts need facilitators who coordinate the meetings, and the facilitators need a meeting platform.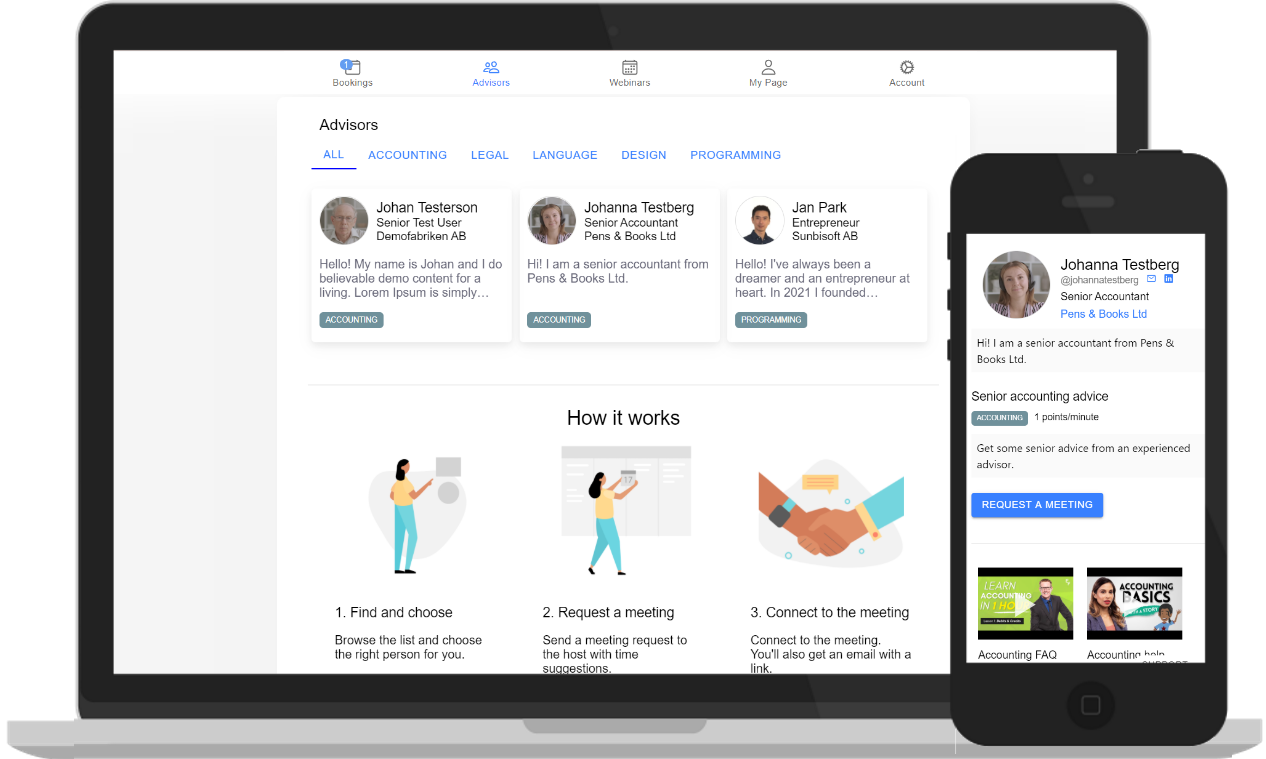 Facilitate Online Meetings
Sunbisoft Meeting Platform is an all-in-one solution that streamlines listing, booking, video meetings and payments in one single platform. 
What's the alternative? You could combine multiple SaaS products, which is rarely an optimal solution. Or you could go all in and build your own meeting application, which is pretty costly.
Sunbisoft is a tech startup with a mission to simplify on-demand consultation and lower the barrier to entry. Sunbisoft was founded 2021 by Jan Park and is based in Stockholm, Sweden.